Build Your Castle in the Sky
Experience the micro and macro high altitude vortex, cosmic & telluric energy sources of a Sacred Mountain
Kevin Misevis the Soul Traveler
Will Consider Joint Venture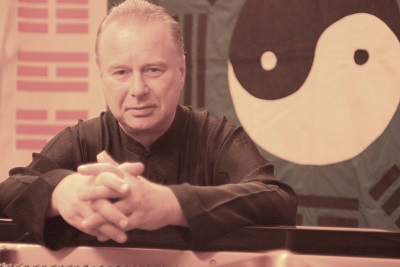 ABOUT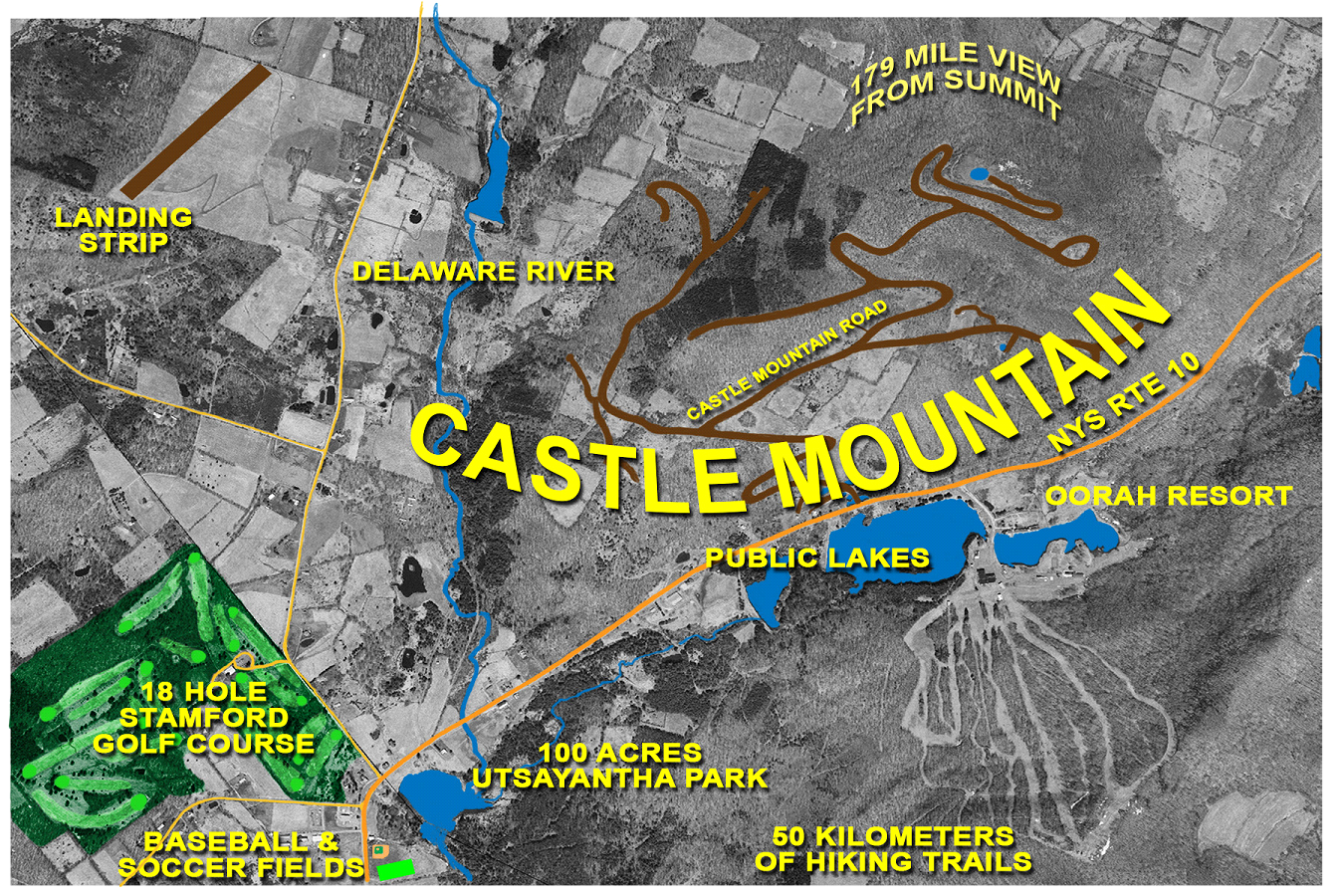 SPIRITUAL TRANSFORMATION & HEALING
Reflecting ancient traditions, Castle Mountain is situated between two other mountains that triangulate Ch'i-collecting, absorbing and reflecting ponds, springs, streams and the headwaters of the Delaware River that collect, store & empower Castle Mountain with healing Ch'i.
This matrix acts as a Ch'i sink that intensifies the crystal Moon energy of intuition, compassion & enlightenment & connects us to the Oneness of the Universe.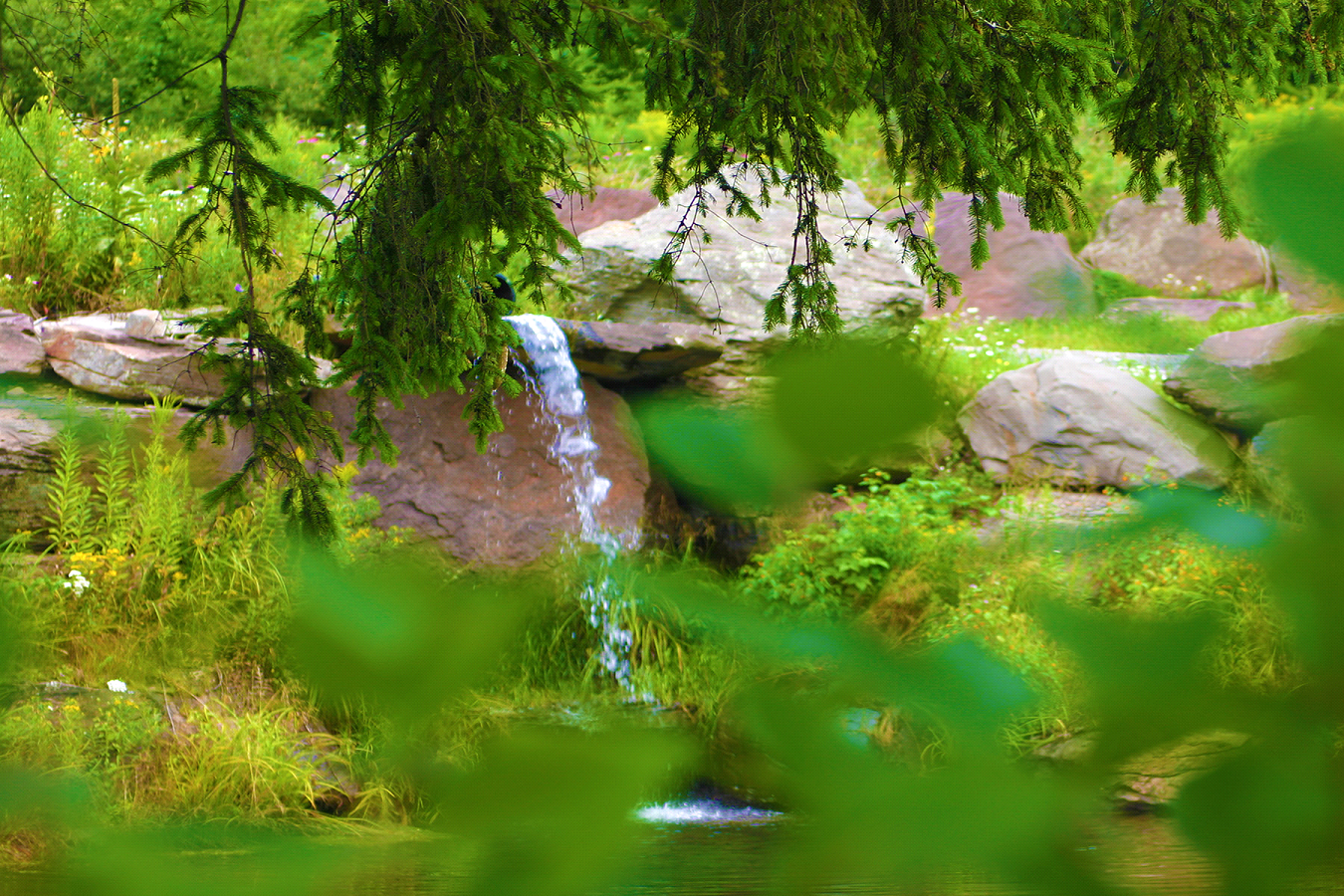 FEEL THE CH'I
Incorporate the Healing Chi of Castle Mountain into your Spa & Wellness Resort, Mountain Top Hotel & Conference Center, Performing Arts Center, University, Holistic Medical Facility, Healing Temple, Ashram or Church.
Castle Mountain amplifies auric, telluric and cosmic frequencies for meditating, relaxing, reducing stress, healing and spiritual awareness. Because of the 2800 ft elevation, the air is not heavy with moisture and is crisp and dry.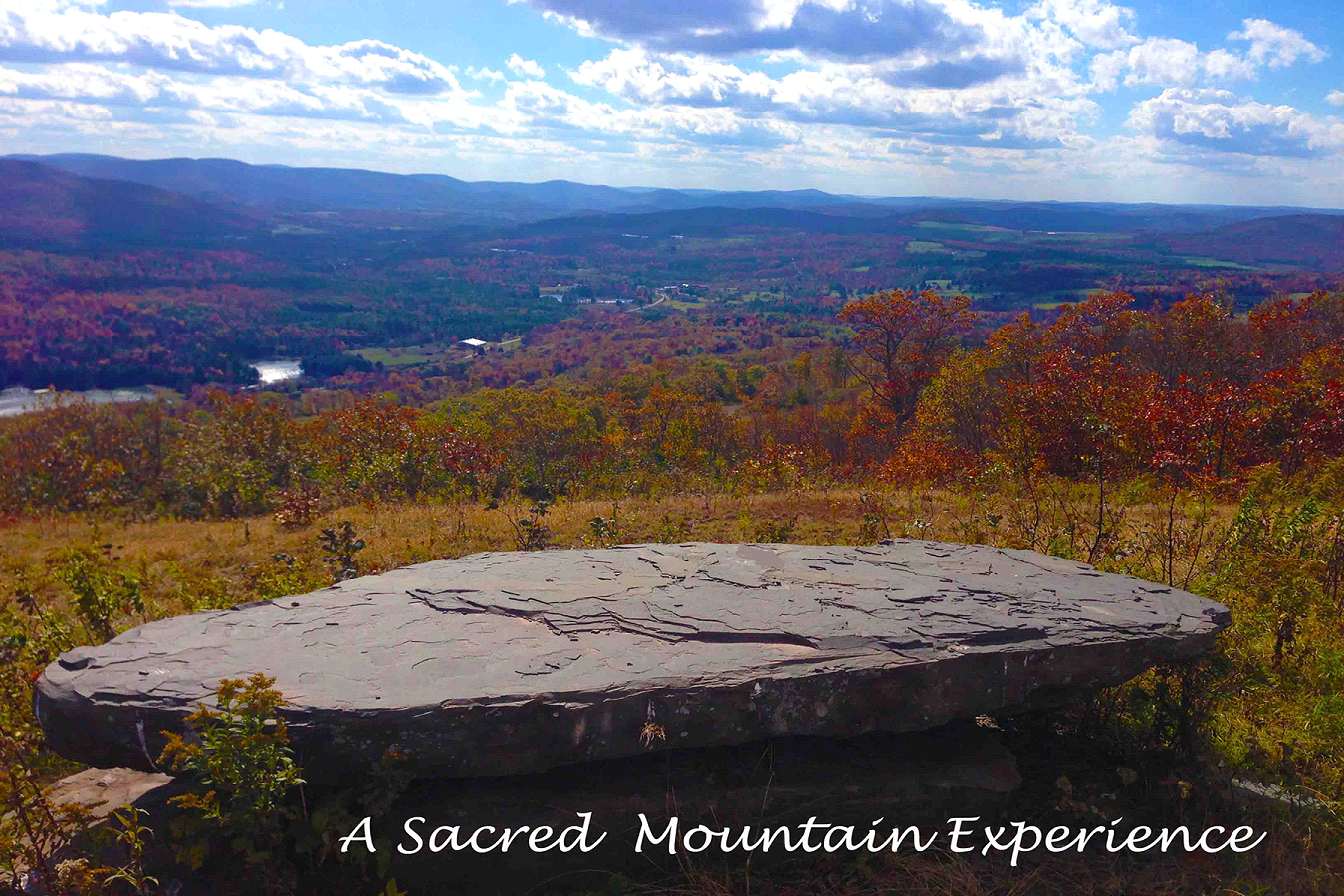 Castle Mountain – A Sacred Mountain
Channel the Chi of Castle Mountain to unleash the healing power of the he God within, and the Oneness of the Universe.
5 spring-fed megalithic stone waterfalls feed 6 20 ft. deep- reservoirs that amp-up the flow of negative ions. They connect the reservoirs with Ch'i, water, healing sound & visual beauty that creates kinetic energy & provides electromagnetic field activation by increasing life enhancing negative ions.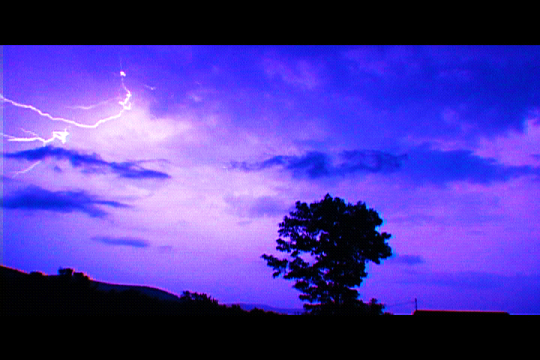 UNUSUAL VIBRATIONAL AND MAGNETIC FIELDS
The power spots of Castle Mountain set up an electrostatic field phenomenon similar to a psychotronic generator that interacts with the underlying electrical systems of the human energy field to bring about spiritual transformation & stress relief.
A compass will not give accurate readings of magnetic North and lightning discharges horizontally across the top of Castle Mountain. These effects are due to the iron ore embedded in the crystalline mountain rock that modulate its magnetic properties.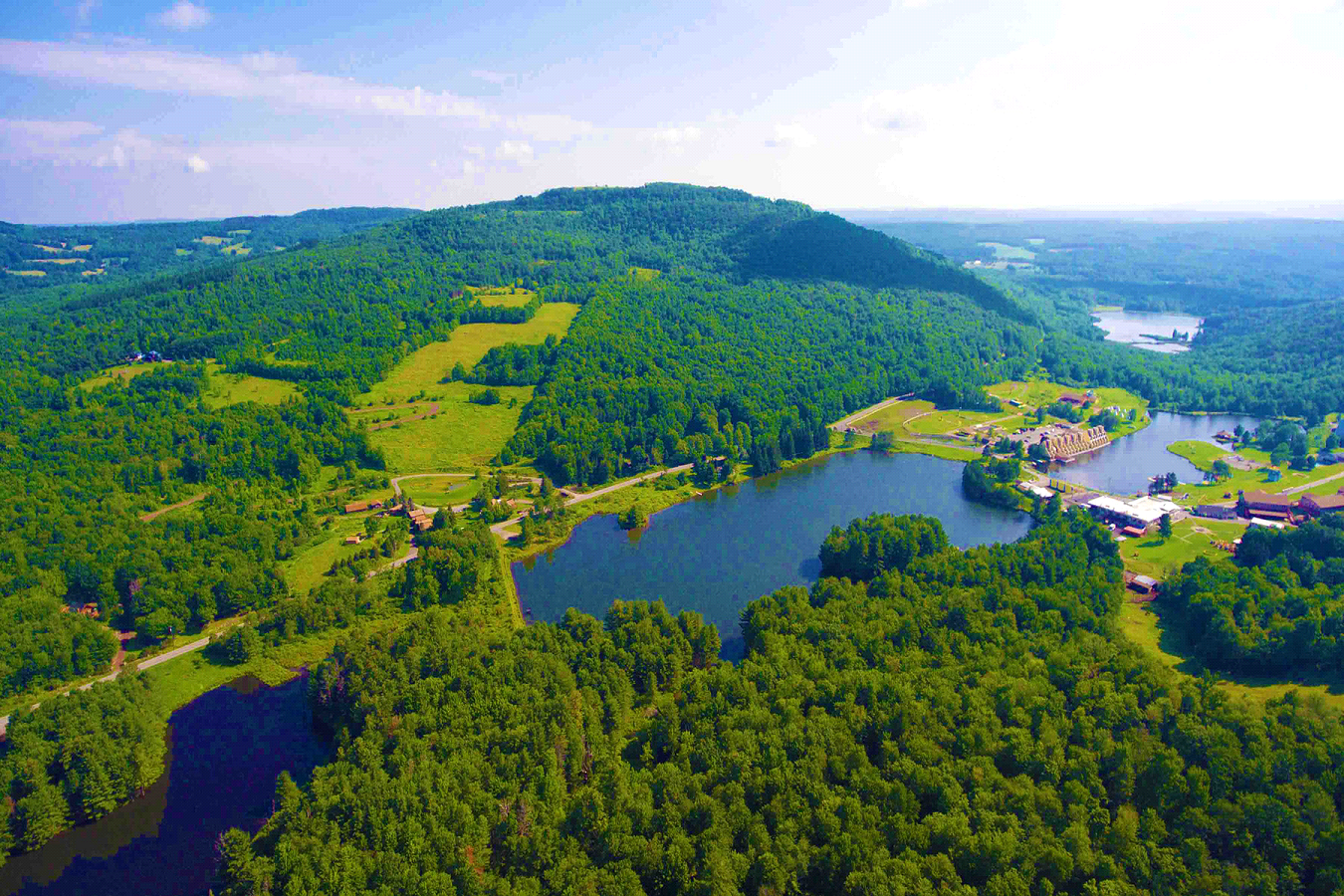 CH'I SINK
Castle Mountain is a source of incredibly clean & delicious Spring Water. Water is the essence of life and carries the yang or active principal. Mountains are where the Earth and Heavens intersect and carry the yin or passive principal. Water feeds and nourishes. Mountains separate, shelter & dispense energy to the surrounding land.
The iron and crystalline rock of Castle Mountain and the surrounding lakes, ponds, springs, rivers & mountains act as a Ch'i sink that collect and store cosmic and solar energy like a dry cell battery.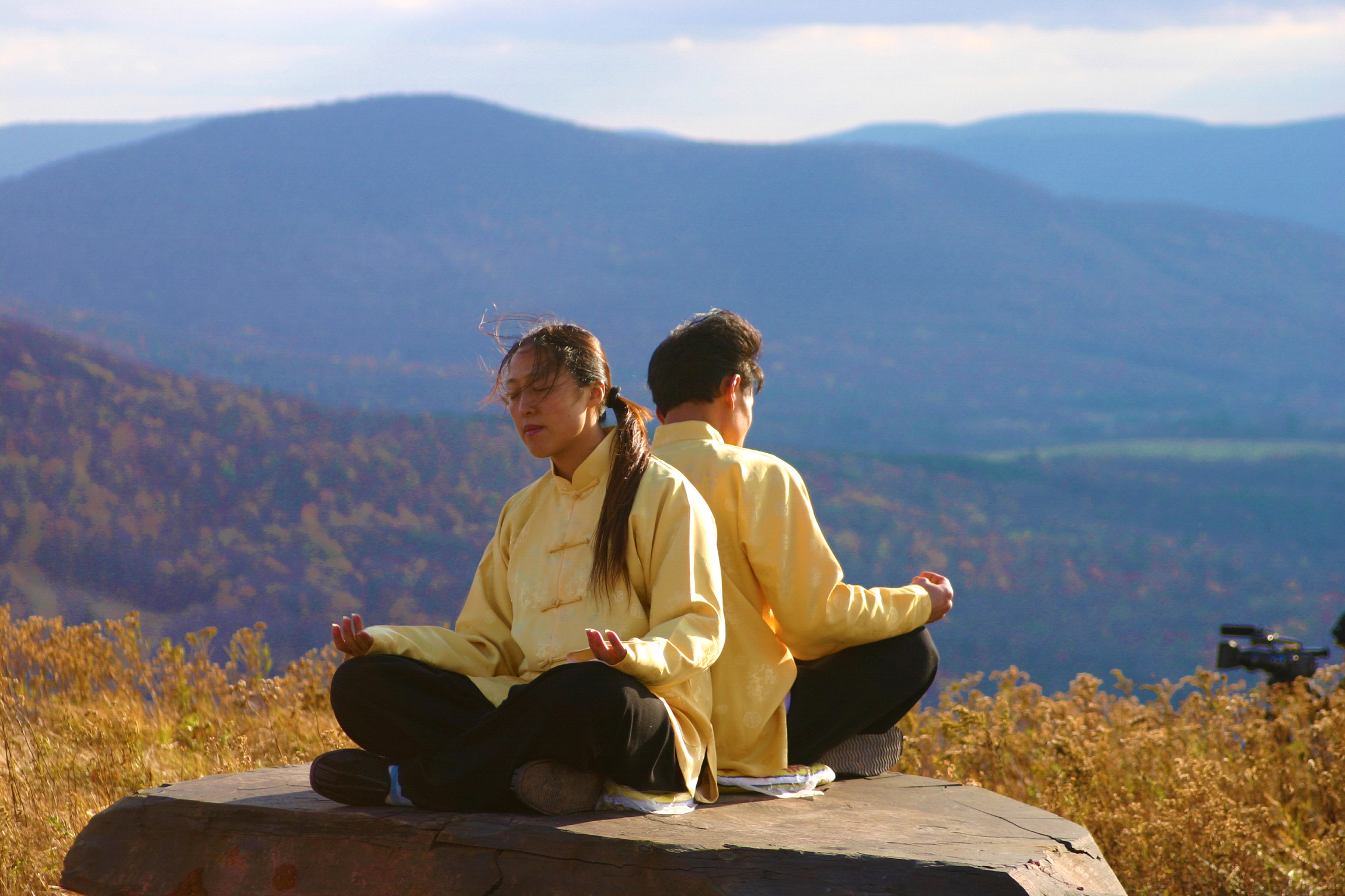 ENHANCE HEALTH & LONGEVITY
Mountains are symbols for higher meditation, spiritual elevation & communion. Mountains draw Ch'i from the cosmos and whenever we meditate on top of Castle Mountain, this energy vivifies our thoughts & emotions, stimulates creativity, reduces negative feelings & helps us access our core being.
Castle Mountain has older geological forests and different telluric energy, but underneath, it has the same Ch'i, red and blue stone as Sedona, Arizona.
PROFORMA
Castle Mountain
The Sedona of the East
400-Acre Sacred Mountain, 2800 Ft Summit, Organic Farmland & Beautiful Forest Sanctuary.
179-Mile Panoramic Views from the top of Castle Mountain make outstanding sunrises & sunsets over an ocean of the Catskill Mountains.
Five Miles of Exquisitely Designed 50-ft-wide Roads that Gently Snake up the Mountain with Views Getting Better with Each Rung.
Located in the heart of the Catskill Mountains Only 2.5 Hours from NYC, 1 Hour from Albany & a half hour to the Oneonta Airport.
Excellent Feng Shui, & Orb phenomena, horizontal lightning, Spiritual Rejuvenation & Telluric Healing Ch'i.
These Unique Sedona-like Energy Fields, nodes & lines of Castle Mountain were Attested to by Master Wan Su Jian, a semi-retired 4-Star General in the Chinese Army who treats the President of China with Chi Gung & is the head of Army Doctors & Director of the Beijing Red Cross Center for traditional Taoist Medicine & Master Ian, a supreme Ch'i Gung Master affiliated with Harvard & Colombia Universities.
The Megalithic Stone Waterfalls, Streams, Springs, Lakes, Reservoirs, Roads & Unique fields of Castle Mountain are Essential Elements for Directing & Focusing Telluric & Cosmic Energy to Balance Chi, (Qi, Ki, Prana) for Businesses, Practical Purposes, Healing & Enlightenment.
Five 20-ft Deep Megalithic Stone, Spring-Fed Swimming, Diving & Fishing Reservoirs & an ice-skating pond.
Megalithic Stone Moated Entrance with 5 Natural Spring-fed Megalithic Stone Waterfalls.
Custom Subdividable per Grandfathered Subdivision in 60 Days & 65 Lots can be subdivided & the Only Requirement is to Submit a Survey.
Private Landing Strip.
Perfect for Your Castle Hotel, Conference & Performing Arts Center, Spa Resort, University, Temple or Your Private Castle in the Sky.